Stacy joined my very first challenge group, and she has since then gone on to have her own transformation and is now a coach herself, helping others change their life!! I am honored to be able to call this woman my friend. Her positive energy & attitude follows her everywhere she goes.
Not to mention she has lost almost 40 lbs!! And her strong desire to have a tummy tuck and go under the knife to try to get rid of what she thought was 'impossible' is no longer a thought. She has changed her body the RIGHT way…. through diet and exercise. She is a leading example to show others that not only is it possible, but hard work really does pay off. And the more you surround yourself with others who will support you on your journey and not let you fail, the better your results!!
1. Why did you decide to start a round of P90X?

I have been a runner for years. I used it to control my weight. I got to a point where I was having all kinds of aches and pains and in spite of the running, my weight yo-yoed. I saw my coach's success video and decided to give P90X a try.
2.How did having a coach and an accountability group make a difference?
Having a coach and an accountability group was essential to my success! I had purchased the program 5 months before I made Jamie my coach. The great thing about a group is that Jamie's posts are encouraging and we, the members of the group, post our workouts and also keep each other accountable.
3. What was your biggest challenge with the program and how did you overcome it?
Some of the moves were a challenge to me. Honestly, there were a lot of moves that I could not do. I modified the moves and would occasionally try the move to see if I had improved. By the end of my P90X challenge, I could do most of the moves without modification.
4. How has your life changed since you started?
I feel fantastic! I have more energy than I ever remember having before. I have lost 37lbs and 4 pant sizes. After 4 babies and at the age of 43, I am more fit than ever and weigh less than I did in High School.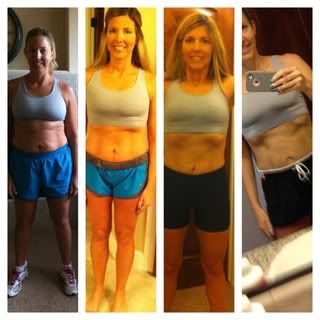 Are you ready for your own Beachbody transformation? I will help you! Sign up for free coaching: http://www.Beachbodycoach.com/JamieLen
By: Jamie Len Cumbo