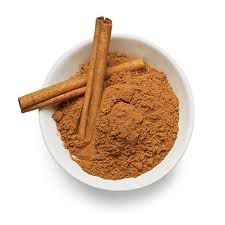 BENEFITS OF CINNAMON:
1. Regulates blood sugar. Great news for anyone who wants stable energy levels and moods.
2. Reduces LDL cholesterol levels and the risk of cardiovascular disease.
3. It has natural anti-infectious compounds.
4. It reduces pain linked to arthritis.
5. Reduces the proliferation of cancer cells
6. It is a natural food preservative.
7. It contains fiber, calcium, iron, and manganese
8. Effective for menstrual pain
9. Helps balance hormones
10. Research shows that cinnamon reduces chronic inflammation linked with many neurological disorders, such as Alzheimer's disease, Parkinson's disease, multiple sclerosis, brain tumors, and meningitis.
Add ground cinnamon to your chocolate Shakeology, oatmeal, or any dish that needs a kick, especially curry dishes.