The Numerous Benefits of Exercise for those Who Suffer from Chronic Disease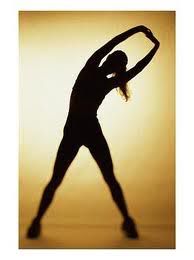 By: Melanie Bowen, a contributor to TheJumpRopeQueen.com from Cancer Alliance
For those who suffer from a chronic or terminal illness, the effects of disease can often be overwhelmingly debilitating and difficult to cope with. Fortunately, however, regular amounts of exercise can lead to significantly positive effects on the symptoms and progression of disease.
One reason that exercise is incredibly beneficial for those who suffer from chronic illness is that it is effective for burning calories. Many people who become sick often decrease their physical activity so dramatically that they drastically reduce their daily caloric expenditure, greatly increasing their risk for fat gain. Unfortunately, excessive body fat can lead to dangerously high amounts of pro-inflammatory eicosanoids in the body and significantly exacerbate the symptoms of illness. By exercising, fat gain can be prevented more easily, which will improve overall health and help combat disease.
Along with burning calories, another essential role of exercise is to help maintain lean body mass. Many people who are suffering from a serious illness become victims of sarcopenia and often endure serious levels of muscular atrophy. This muscular atrophy is particularly detrimental for those who are suffering from anything like mesothelioma to autoimmune illnesses—all of which patients go through traditional treatment. In fact, research in the American Journal of Clinical Nutrition found that maintaining ample muscle mass can have dramatically positive effects on the outcome of illness and cancer patients who prevent muscular atrophy during chemotherapy enjoy drastically superior survival rates compared to those who do not.
Although exercising while sick may not always be easy, most people will find that is well worth the effort. Despite the significant toll that traditional forms of treatment can take on one's body, exercise is mentally and physically refreshing and is an excellent method for combating lethargy and fatigue. Furthermore, those who exercise consistently will enjoy a significantly greater life expectancy. The exercise necessary in order to reap these immense benefits does not need to be difficult or tedious and can be easily done from the comfort of one's home.
Overall, exercise can invoke a plethora of favorable effects on the body and can be particularly beneficial for those with a chronic disease. By preventing fat gain and muscular atrophy, exercise can help keep the body in optimal condition to combat disease, as well as providing the extra energy needed to help cope with the symptoms. For those who suffer from an illness, few lifestyle changes can have a more profound impact one one's overall mental and physical well-being than embarking on an exercise regimen.
"Melanie Bowen is an awareness advocate for natural health and holistic therapies for cancer patients. You will often find her highlighting the great benefits of different nutritional, emotional, and physical treatments on those with illness in her efforts to increase attentiveness and responsiveness on like topics"